Our mission is to inform you about foods and nutrients that rejuvenate you AND fake foods and substances that may have a detrimental effect on your longevity. This story concerns the latter.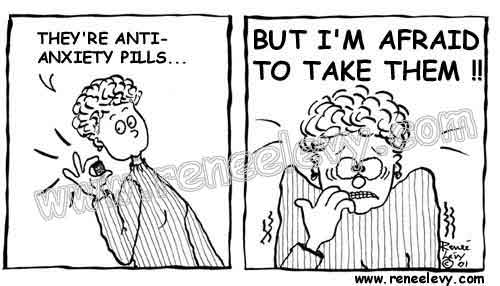 The New York Times is reporting today that "a large study has linked several common anti-anxiety drugs and sleeping pills to an increased risk of death." A simple Google search on "effective anti-anxiety nutrients" turns up 9,120,000 results. This is where we would start if we had an anxiety problem. But we aren't millions of patients who go to their doctor for instant pharmaceutical relief, such as it is.
The article continues "
For more than seven years, researchers followed 34,727 people who filled prescriptions for anti-anxiety medications like Valium and Xanax, or sleep aids like Ambien, Sonata and Lunesta, comparing them with 69,418 controls who did not.
After adjusting for a wide variety of factors, the researchers found that people who took the drugs had more than double the risk of death. The study appears online in BMJ.
Read the NY Times article here and the study itself here.
Disclaimer: Information found on Campaign For Real Health is meant for educational and informational purposes only, and to motivate you to make your own health care and dietary decisions based upon your own research and in partnership with your health care provider. It should not be relied upon to determine dietary changes, a medical diagnosis or courses of treatment.
{ 0 comments }