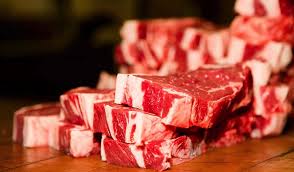 So says Katrina Plyler in a welcome new article.
She flashes back: "I will NEVER go Paleo."
"Those are the words I repeated over and over to my CrossFit coach, members in my morning class and anybody else who found success with the highly controversial diet that is a throwback to the Paleolithic days."
"If cavemen had access to corn, potatoes and dairy, they would have eaten it!" I believed every word of what I shared with people. She says she laughed at people who at such a diet. THEN, her celiac disease symptoms ramped up to life-threatening proportions. The laughter came to a halt. She went paleo, her symptoms disappeared, she's not looking back.Read the whole thing here.
It's well written and should be read by everyone seeing this post. She offer 5 points on how the paleo diet works for her, one of which is a focus on getting calcium through rotating calcium-rich greens. That's fine but it brings up the only caveat I really need to mention: WE NEED MAGNESIUM AS MUCH AS WE NEED CALCIUM. And most of us are getting too much calcium and not enough magnesium.
In our next post, why magnesium IS so important and three  highly bio-available you need to know about.
Information found on Campaign For Real Health is meant for educational and informational purposes only, and to motivate you to make your own health care and dietary decisions based upon your own research and in partnership with your health care provider. It should not be relied upon to determine dietary changes, a medical diagnosis or courses of treatment.