The Wall Street Journal has the story." And it's about how our kids are being drugged beyond belief instead of learning to live and eat for real health. And these kids wouldn't be getting these drugs if doctors weren't prescribing them. Why don't doctors teach our children how to achieve real health? What happened to the Hippocratic Oath?:
"I will prescribe regimens for the good of my patients according to my ability and my judgment and never do harm to anyone.I will not give a lethal drug to anyone if I am asked, nor will I advise such a plan; and similarly I will not give a woman a pessary to cause an abortion. But I will preserve the purity of my life and my arts." Let's get on with today's news: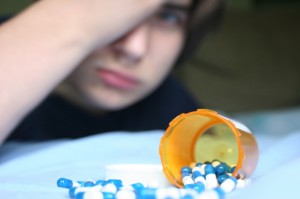 "Gage Martindale, who is 8 years old, has been taking a blood-pressure drug since he was a toddler. "I want to be healthy, and I don't want things in my heart to go wrong," he says. And, of course, his mom is always there to check Gage's blood pressure regularly with a home monitor, and to make sure the second-grader doesn't skip a dose of his once-a-day enalapril. Read more...
{ 0 comments }